Zoom Visual Malaysia is the branch company of Zoom Visual Singapore. Established by the same founder team with passionate and experienced team from Malaysia, Zoom Visual Malaysia shares the same experience and expertise in the field of the LED display screen. Zoom Visual also offer variety of LED screens from Outdoor LED Display Screen, In Door LED Display Screen, Transparent LED Display Screen and many more in Malaysia. We are focused on achieving better results for your branding and marketing campaigns in Malaysia using LED Display Screen technology. We are offering quality LED Screen Display products in both Singapore and Malaysia. Other than LED products, we also provide complete LED solution from In Door to Out Door. We are also advertising display board service providers. With our excellent LED Display Screen case references with both private and government sector in Singapore, now we are committed to provide same quality of solution, products and services in Malaysia. With our wide array of products and services, we make sure that your brand gets exposure and attention to the right audience.
Indoor LED screen display boards
Zoom visual offers significant options for indoor LED advertising display boards…
Outdoor LED screen display
The outdoor LED advertising display boards of Zoom visual provide several…
Transparent LED screen display board
Transparent LED screen display boards add a wonderful display of visual effects on …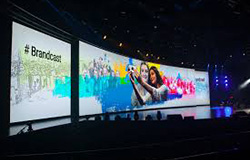 Flexi and curve LED screen display boards
One of the most significant products in the market of LED displays is the…
LED Digital Signage
The LED Digital Signage is a fundamental aspect of the attraction of your …
LED curtain screen display
One of the Revolutionary products offered by Zoom Visual is the LED Curtain. It provides…
Please drop us an email enquiry today!
enquiry@zoomvisual.com.my