LED Netting screen display
LED lighting is an extraordinary innovation specifically designed for the users that need lighting effect. It also suits the users that require ID content for building the facade, Sky light, Exhibition Hall Deco, and similar entertainment places. Its installation is pretty easy and is lighter in weight. Its bendable feature makes it appear as a net. Its material flexibility allows carrying out several usages and designs. Its colors include white, transparent, black, and any color that is appropriate for your designs and decorations.
Pixel pitch:
The pixel page is a minimum of 50mm and a maximum of 200mm. It is suitable for lighting decorations and super large LED displays.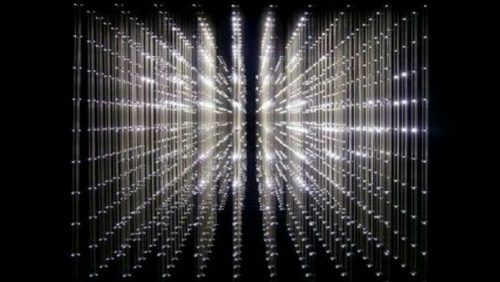 Brightness and flexibility:
Its brightness ranges from 300nit to 4000nit. Therefore, it is appropriate both for indoor and outdoor LED solutions. Based on the design of your LED screen, it can be curl and twirl into the specified or required size.
Full RGB:
It can create green, red and blue lights for producing a colorful and intensive LED display. In addition, it can receive HDMI and DVI signals.
Great duty:
Its hardware is quite durable with a heavy duty. It offers a great resistance from destruction through a direct effect.
24/7 service. Same Day Appointments are Available.
enquiry@zoomvisual.com.my